Click HERE for an application!
Surry County HBA members get the very best information, advocacy, education, and networking opportunities. Here are five reasons why you should join the Surry County HBA: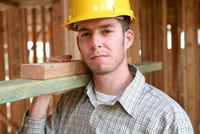 1. Three-in-One Membership
When you join the Surry County HBA, you automatically become a full member at the state and national level. That's three memberships for the price of one.
All three organizations offer plenty of resources to help each member make the most of their investment and connect with the benefits they value most.
2. Professional Recognition
Enhance your professional credibility and visibility by belonging to one of the nation?s most highly respected and widely known trade associations. Not sure how to do that? Get involved. Join a committee. Join a Council. Attend your membership meetings. Become a Spike. Teach a class. Work on a community service project. Become a Congressional Contact. Do just one of these and you will see, professional recognition comes easy when you get involved!

3. Critical News & Information
For over 60 years the national, state, and local organizations have been the nation's leading source for housing industry information. Our members use a variety of ways to stay connected to industry information, including publications, e-newsletters, exclusive Web site content, bulletins, special reports, e-mail alerts, and financial data, among others. Up-to-date information, when you want it, how you want it!
4. Nationally Recognized Educational Programs
In our competitive marketplace, differentiation is the key to success and State and National education programs offer just that. The NAHB University of Housing offers hundreds of educational programs in a variety of formats, including a number of designation programs, to help Home Builder members gain and keep a competitive edge. No matter what your specialty is, we have the curriculum, instructors, and prestige to boost your success. Learn how to reduce costs, increase your profit margins, and effectively deal with today?s toughest issues with Home Builder education.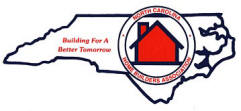 5. Invaluable Networking Opportunities
As an alliance of 225,000-plus members from all areas of the industry, the national, state, and local organizations are a one-stop networking shop! From local networking receptions and monthly membership meetings to regional trade shows, national committees, and special-interest Councils, Home Builders provides hundreds of ways for you to meet and build relationships with fellow professionals, customers, and suppliers.
Click HERE for an application!